Finding the right coverage to meet your business needs can be complex. There are many different options and levels of coverage and risk to consider when making a decision. We believe that the more involved we are from the initial process of assessing your unique business needs, the more effective we can ultimately be in selecting the right coverage to meet them. Our team interacts with many different members of your organization from the top down, listening and learning as we help identify areas of risk in your business so that we are able to provide a variety of coverage options for you to choose from.
Commercial insurance services provided by Associates Insurance Agency include but are not limited to: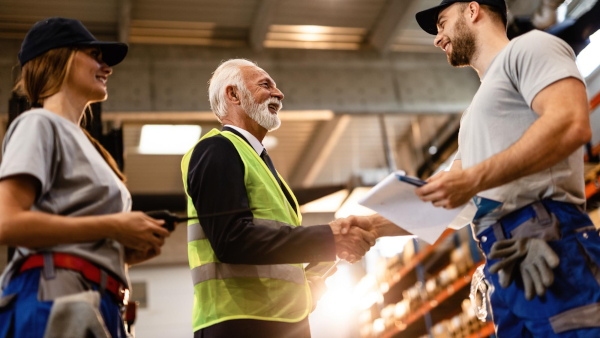 Commercial Property Insurance
Commercial Liability Insurance
Employment Practices Liability
Directors and Officers Liability
Tools and Equipment Coverage
Allow us to strategize your insurance coverage with you and earn your business through our process of:
Using proven methods of identification, our team of professionals can help you uncover risks, challenges, and opportunities that are unique to your business.
We perform a complete analysis to assess how these impact your business.
We provide sound solutions which focus on your unique needs, drive results, and align with your business objectives
COMMERCIAL INSURANCE PRODUCTS AND RISK FINANCING
We utilize our experience in risk financing to help protect your assets while also minimizing your insurance costs. We explore many risk financing options and different insurance products on behalf of our clients, including large deductible and retention plans as well as risk transfer alternatives.
As a privately held independent agency, we have established solid partnerships with top-rated insurance providers, and we leverage these relationships to negotiate the most favorable terms for your business.
Through our industry experience and consultative approach, we are able to help you identify and recommend coverage that provides insurance protection for your unique business exposures.
Attract and Retain Employees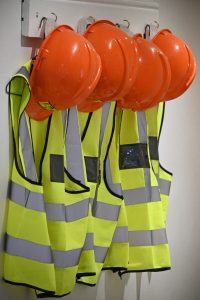 Today's business owners are acutely aware of the fact that offering high quality and affordable employee benefits is critical to both attracting and retaining valuable talent.
We are contracted with the top health, ancillary, and supplemental insurance carriers to help you offer the very best benefits packages to your employees. We are skilled negotiators, able to effectively communicate your unique needs in order to create a personalized insurance program that meets them.
Your employees are your biggest asset! We recognize that each organization's employees are unique, and that they deserve a benefits program that meets their specific needs. Simply put, one size doesn't fit all. Our first step in building an appropriate employee benefits program is to listen and learn about your business and its employee base in order to gain an understanding of your specific needs and objectives.
HERE IS WHAT YOU CAN EXPECT:
Customized Benefit Design
Every company and industry has a unique employee base. We will design an employee benefits package that provides valuable yet cost-appropriate solution for your workforce. Offering the right options at the right price correlates to value for both employees and employers.
Employee Support
Associates Insurance Agency will provide your employees with support in navigating and understanding their benefits. Through the utilization of customized applications and text messaging, we will help you educate your employees and illustrate to them the value of your investment. Ongoing communication will help steer and improve claim utilization. Our team of benefits advisors is available to help answer coverage questions and resolve claim issues.
Wellness
It has been proven that having a healthy workforce drastically improves production. We fully support and help to create a wellness program that rewards both employers and employees for engaging in healthy behaviors. A small change in culture can drastically reduce claims and ultimately impact renewal rates. Onsite biometrics, fitness resources, employee communication, and coaching are just some of the wellness services we promote.
Benefit Administration
Open enrollment can be an overwhelming undertaking without the correct support. We will handle all the logistics and create a plan that minimizes disruption to your business. Whether they are accessible onsite at a warehouse at 6am, or through a call center or employee portal, we have all the necessary enrollment solutions and resources. You have a company to run; we have the flexibility needed to minimize downtime by making our bilingual enrollment team available on your schedule.
Our job isn't done after open enrollment. Leave chasing down new hires to complete enrollment to us! Our benefits advisors track eligibility and connect directly with employees to explain coverage, answer questions, and collect elections. All communication is recorded to ensure your compliance.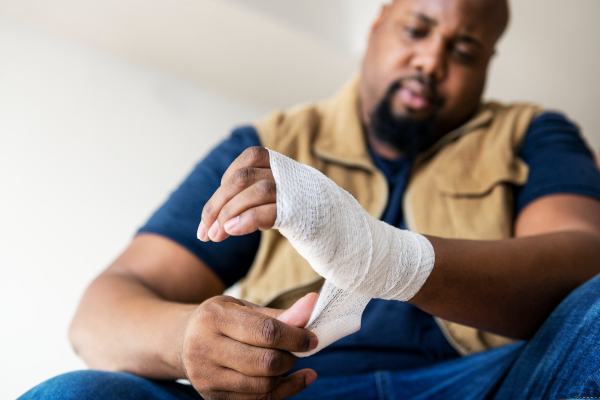 Electronic Benefit Platform
Paper enrollment forms are hard to track down and can be even harder to decipher. Our electronic enrollment and administration platforms eliminate paper enrollment forms. Employees appreciate electronic forms, and employers rest assured knowing that employee data is safe, secure, and accessible. Information is accessible 24/7 to both employees and dependents.
Compliance
As an employer offering health insurance, you have responsibilities under ERISA, IRS, and ACA guidelines. Do you understand those responsibilities? We guide you through compliance requirements and go one step further by creating your written plans and distributing notices to your employees. Our benefits platforms provide all the record keeping and documentation to support a compliance audit.
The political landscape relating to healthcare is in constant flux; we can help advise you on law changes and how they may affect you.
Protecting your Business
The sudden death or disability of a key employee or owner is detrimental to any business. We can help you mitigate that risk through the provision of life and disability insurance, either for a key employee or to support the buy-sell agreement of an owner. We have access to all the major life and disability carriers.
Insurance as Individual as you
Helping you insure what matters most to you is at the top of our priority list. We understand and appreciate the fact that selecting the right insurance agent to meet your specific needs is of the utmost importance. When helping you select the right insurance coverage to meet your needs, we are always sure to take into consideration your personal lifestyle and unique situations.
Associates Insurance Agency professionals know that an "off the shelf" policy never works.
We understand the ever-changing Florida markets and, with over 65 combined years of personal insurance experience, can guide you in making informed decisions about your coverage.
Personal coverages available include:
Homeowners/Condominium/ Dwelling Fire/Renters
Automobile/Luxury/Collector/ Classic
Living in Florida means sunshine and water! For many, the lure of our gulf and intracoastal waters is one of the highlights of living in this beautiful state. Whatever life on the water looks like for you (whether it be fishing, pleasure sailing, jet skiing, power boating, kayaking, or paddle-boarding), it requires just as much protection as life on dry land.
Marine insurance requires unique and specialized attention. There are distinct differences in coverage needs depending on the type and size of watercraft being insured. Don't go into uncharted waters alone; allow us to captain your marine insurance coverage.
Examples of marine services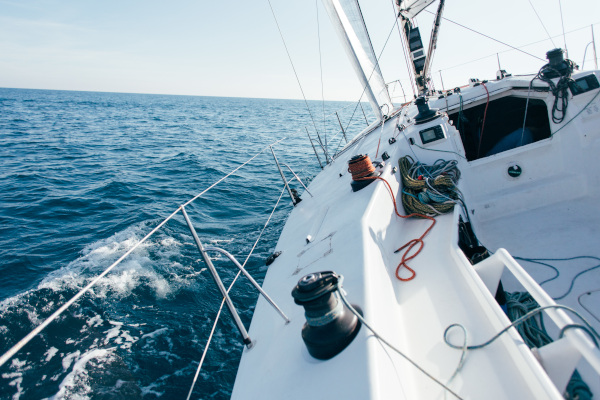 Enjoy more and worry less when you are out on the water knowing that you have the right insurance coverage for your needs!
Associates Insurance Agency is experienced in providing bonding services that help to protect the integrity of your business.
Surety bonds provide a guarantee to the party requesting the bond that your business will uphold and fulfill its obligations — such as the completion of all contracted items — and that all payments will be made in the event of default.
The following are types of bonds frequently needed:
Our team of experienced surety agents offer flexibility and knowledge to meet your surety needs. In addition, we understand that there are situations when time is critical, and we can assist in meeting those deadlines.
Let us take you through the steps and assist you with your bonding needs!
Take the Risk out of Business
All organizations are faced with risks that have the potential to negatively affect their business. Risk management practices focus on identifying, measuring, and analyzing risks to minimize future negative impacts.
Turn Risk into a Best Practice
We have an in-house Safety Director who will guide you along the path of developing and implementing your risk management plan.
Our role is to work with you and your team to identify and review potential risks and to determine an appropriate course of preventative and precautionary procedures. Through effective training, evaluations, and analysis, we are able to develop procedures and best practices in the following areas: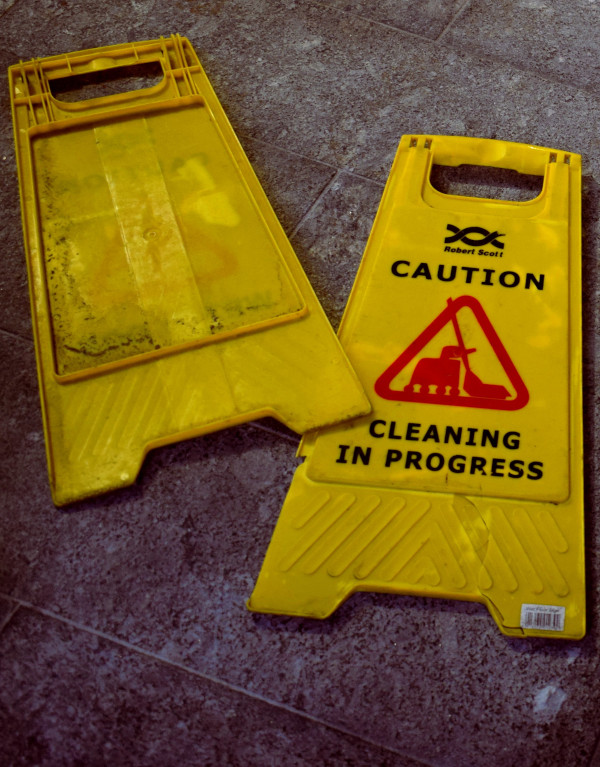 Compliance Training for Managers
Training of Safety Supervisors
Safety Policies and Training
Fleet Safety and Defensive Driver Training
Hiring and Employee Processes
Job-site Safety Inspection
Creation and Participation in Safety Committee
Back to Work Programs (early return to work options for injured employees)
We have an in-house Safety Director who will guide you along the path of developing and implementing your risk management plan.
It can also reduce your insurance costs. Our safety specialists implement safety programs, complete onsite safety inspections, identify specific hazards for various job functions, help maintain OSHA compliance, and more.
Your Risk Management Resource
Contractor and subcontractor agreements are an extremely overlooked aspect of risk management. The proper transfer of risk can help protect your company in many ways, and the right wording on a sub-contractor agreement or Certificate of Insurance can help to reduce your overall risk from the start.
We are here to identify gaps in coverage and problem areas in contracts. By helping you to align your agreements with your policies, we help keep you protected against potential disasters.
Our team can assist with: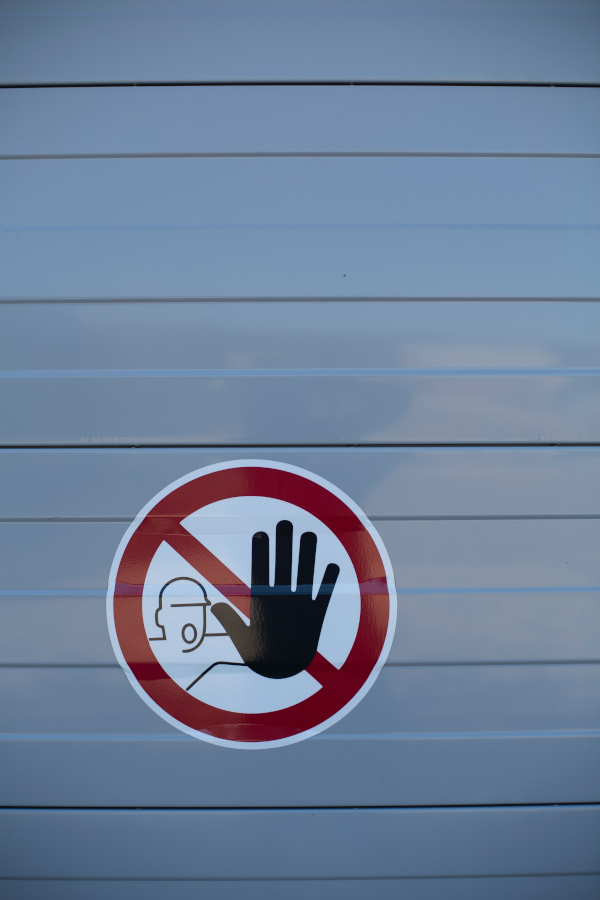 Contractor Insurance Requirements -- Transferring Risk Upstream
Subcontractor Agreements -- Transferring Risk Downstream
Instruction on How to Review Contract Insurance Requirements
Certificate of Insurance Verbiage
HR & Regulatory Compliance
Associates Insurance Agency helps keep businesses compliant. Thanks to our experience and forward-thinking nature, HR and regulatory compliance isn't a guessing game.
Let us keep you up-to-date! Changes in regulatory compliance standards happen often. From employment law to OSHA requirements, companies must understand what is expected of them. Employee litigation and compensatory awards are on the rise, and organizations face potential legal liabilities if they fail to comply with human resource and employment laws, rules, and regulations. In addition, businesses face stiff fines and penalties for not complying with government regulations.
We offer a suite of compliance services that help companies seamlessly manage risk and stay on top of new developments. These include:
Safety Training (OSHA)
Manager and Supervisor Training
Employee and Safety Manual Review
HR Library/Hotline
We have more insurance experience in more places. Our diverse mix of products and services, coupled with our top-notch licensed insurance agents, allow us to deliver the smart solutions and advice you need to make the right insurance decisions.
As an agency that is licensed to sell insurance in more than 28 states, we help our clients understand the business of insurance.